Make 2023 the year of gratitude: Honor your hero
01/04/2023
Expressing gratitude is healing, both for the giver and for the recipient. We invite you to share your gratitude in 2023 through our Banner Health Hero program. Your gift honors the health care heroes who made life better during your or a loved one's stay in one of our medical centers and supports patient programs and services. Each Banner Health Hero receives a lapel pin to wear proudly and a certificate commemorating the honor. The Banner Health Hero award is presented by the employee's supervisor during a shift or team meeting, bringing positive attention to your Hero among peers.
Did someone at Banner Health make sure you were especially comfortable? Provide excellent patient care? Share a laugh when you needed it most? Genuinely listen to your concerns?
Meet some of our Heroes
Dr. Wilber Su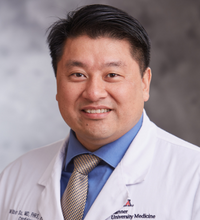 One such Banner Health Hero is Dr. Wilber Su, Chief of Cardiac Electrophysiology at Banner – University Medical Center Phoenix. Most recently, Dr. Su received his 20th Hero recognition for providing outstanding care.
Dr. Su is known for excellence. Trained in engineering at MIT, he is a world-renowned cardiologist and the single-most experienced operator of the Cryoballoon Ablation procedure, performing more than any other physician in the United States. A pioneer in his field, Dr. Su is the first in the world to perform the newer generation of the procedure, known as Arctic Front Advance® Cardiac CryoAblation Catheter. Dr. Su is an active teacher of the procedure and treats patients from all over the country and world who seek out his unmatched expertise.
"Our team takes pride in providing our patients with the most comprehensive knowledge of the disease and providing the most advanced treatment options for the best outcome," says Dr. Su.
Dr. Allison Perrin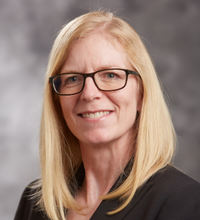 Another prominent Banner Health Hero is Dr. Allison Perrin, Geriatric Medicine, Memory and Cognitive Disorders Specialist at Banner Alzheimer's Institute. Most recently, Dr. Perrin received her 12th Hero recognition for providing exceptional patient care.
Dr. Perrin's care philosophy in Geriatric Medicine involves forming relationships and partnering in decision-making with her patients.
"As a geriatrician, I love approaching caring for my patients in the context of their full life experiences," says Dr. Perrin. "Being a patient is incredibly difficult. Not only are we losing control over our bodies (and sometimes our minds), but the medical system is very difficult to navigate and can further erode our sense of control. Discussions around goals of care can provide clarity for the patient, the family, and the entire medical team. Knowing and following their wishes allows us to help give them back some sense of control, which is such an important basic need."
To honor your Banner Health Hero, visit: give.bannerhealth.com/HERO