Banner's got talent
07/07/2023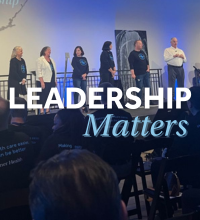 Banner Health employees bring their varied talents to work every day to serve our patients and community. But many have hidden artistic talents as well, which were recently on display—and all for a good cause.
In partnership with the Banner Health Foundation, employee-created works of art were sold in an exciting live auction during this year's Leadership Matters Conference – an annual event for senior leaders across the organization. 100% of proceeds benefitted the Supporting Our Staff (SOS) Fund to help employees facing a hardship.
Leaders were able to bid on a piece that they could proudly display in their home or office. The event was both fun and successful, raising more than $10,000 for the Supporting our Staff (SOS) fund. The SOS fund offers relief for team members experiencing financial hardship resulting from a personal crisis. Just last year, SOS assisted more than 700 team members during their time of need – even with help following catastrophic natural disasters.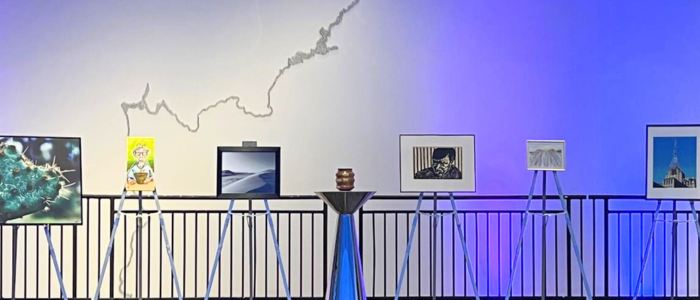 Multiple art pieces created by Banner team members were displayed at the Leadership Matters Conference.