Foundation News
Check here for announcements, news, and information from Banner Health Foundation.
10/02/2023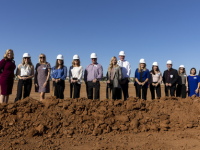 Banner MD Anderson Cancer Center, Banner Health Foundation and Taylor Morrison broke ground on eight homes in Gilbert as part of Banner MD Anderson's Home Away from Home program. The cost of a place to stay can be a central concern for patients and their families who travel to Banner MD Anderson for their care, and these homes provide both housing and financial assistance to those patients who might need multiple days or weeks of daily treatment or extended hospitalization.
Read More
---
09/29/2023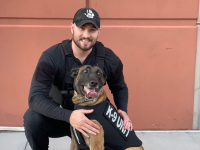 Banner Health Medical Centers in Arizona and Colorado K9s Aries, Cain, Reddy, Rico, Vulcan, Reina, Hank, Bingo, Chase, Hannah, Lea, Tyr, Fenix, Nixon, Amper, Ricky, and Mars have received bullet and stab protective vests, thanks to a charitable donation from non-profit organization Vested Interest in K9s, Inc. All the vests are sponsored by the Survival Armor incentive program and will be embroidered with the sentiment "Gifted by Vested Interest in K9s & Survival Armor."
Read More
---
09/21/2023
Banner Health Foundation gratefully acknowledges the Memory Keepers Foundation's support of the Banner Alzheimer's Institute's Steps to H.O.P.E (Health, Optimism, Purpose, Endurance) program, which provides support for individuals with Alzheimer's and their caregivers.
Read More
---
09/07/2023
Banner Health Foundation gratefully acknowledges the Nina Mason Pulliam Trust's longstanding support of Banner Olive Branch Senior Center, which provides a variety of services to low-income seniors in Sun City and surrounding communities.
Read More
---
09/06/2023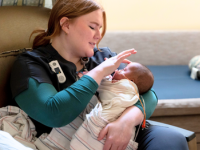 Part of Sarra Erb's role as a board-certified music therapist at Banner Children's at Desert involves singing to sick and premature infants in the Neonatal Intensive Care Unit. Erb is specially trained to use her melodic voice to soothe them along with a calming touch to counterbalance the occasional poking and prodding necessary for lifesaving or life-sustaining treatment.
Read More
---