Foundation News
Check here for announcements, news, and information from Banner Health Foundation.
06/01/2023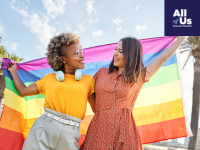 An initiative of the National Institutes of Health, the All of Us Research Program aims to build the largest and most diverse database of health information to improve health for future generations by asking for participants from all walks of life. With this information, researchers can look to improve the ways to diagnose, prevent, and treat health conditions. Researchers can then access this data to conduct thousands of studies on health and disease.
Read More
---
06/01/2023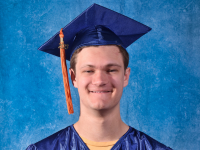 For parents of school-age children who face challenges with learning and emotional disabilities, autism spectrum disorders, attention deficits, depression and anxiety, and obsessive compulsive disorder, the educational offerings can be slim and not fully tailored to meet these students' particular needs, while focusing on innate talent and gifts they do have and can contribute, eventually, to the workforce. Many parents feel they are on their own to navigate the system.
Read More
---
06/01/2023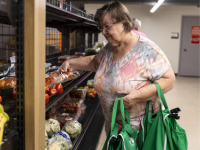 West Valley area seniors are enjoying the best of all worlds with the opening of the new and significantly improved Banner Olive Branch Senior Center – the familiarity of old friends and friendly faces of staff they have come to know and love; a contemporary, new facility; and expanded services and offerings for older adults.
Read More
---
06/01/2023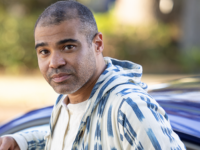 The American Cancer Society recently awarded a $20,000 transportation and $59,447 lodging grant to the Banner Health Foundation to alleviate the financial burden of transportation and lodging costs for patients being treated at Banner MD Anderson Cancer Center. The grant is one of 600 nationwide grants totaling over $10.8 million awarded by the American Cancer Society in 2022. Based on assistance provided through previous grant funding, these grants will provide more than 328,000 rides to treatment for nearly 25,000 people and over 9,000 nights of free lodging.
Read More
---
05/30/2023
Banner Health K9s Aries, Cain, Reddy, Rico, Vulcan, Reina, Hank, Bingo, Chase, Hannah, Lea, Tyr, Fenix, Nixon, Amper, Ricky, and Mars will receive bullet- and stab-protective vests, thanks to a charitable donation from nonprofit organization Vested Interest in K9s, Inc. All the vests are sponsored by the Survival Armor incentive program and will be embroidered with the sentiment "Gifted by Vested Interest in K9s & Survival Armor." Delivery is expected within eight to 10 week to Banner's medical centers in Arizona and Colorado.
Read More
---