Foundation News
Check here for announcements, news, and information from Banner Health Foundation.
03/01/2021
The newly renovated pediatric hematology-oncology clinic at Banner Children's Diamond Children's Medical Center in Tucson will open this spring with a special feature for young patients: a whimsical mural that patients can see from their chemotherapy infusion bays.
Read More
---
03/01/2021
In January 2021, Banner Children's at Desert and Diamond Children's Medical Center in Tucson celebrated a major milestone in their nine-year partnership with Spirit of Children: More than $1 million collectively donated by Spirit of Children to the two pediatric medical centers.
Read More
---
02/25/2021
Banner Health Foundation and Banner Alzheimer's Foundation gratefully acknowledge new gifts of $10,000 or more from corporations, foundations, and local community groups that have invested in our organization in the past year through the Partners in Wellness program.
Read More
---
01/11/2021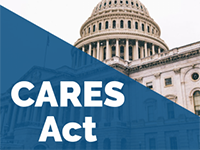 There are two key provisions of the CARES Act have been extended into the new year (and, in one case, increased), offering tax incentives for charitable giving in 2021.
Read More
---
12/01/2020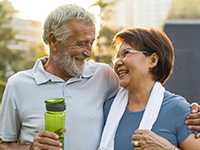 With a charitable give annuity, the concept is simple: You make a donation using cash, marketable securities or other assets, and we, in turn, pay you a fixed amount for life. And now, if you make your gift by December 31, the gift annuity rates will be an estimated 0.3 to 0.5 percent higher than they will be beginning January 1.
Read More
---