Foundation News
Check here for announcements, news, and information from Banner Health Foundation.
05/18/2023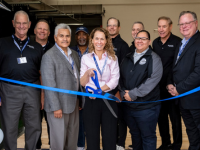 May 10 marked the grand opening of Banner Sports Medicine Scottsdale located at Riverwalk at Talking Stick on the Salt River Pima-Maricopa Indian Community east of Scottsdale. A first in Arizona, this is a comprehensive, one-stop destination for sports medicine services and specialists, with renowned sports medicine providers and leaders.
Read More
---
05/17/2023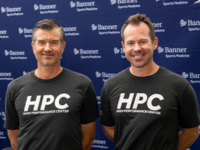 The High Performance Center is part of Banner Sports Medicine Scottsdale. Here, athletes from youth to professionals can access assessments that provide insight and personalized programming into muscle imbalance, quality of movement, strength, power, and metabolic efficiency. Assessment and monitoring tools available include 3D biomechanics analysis, sports science testing, using state of the art equipment, for developing comprehensive athlete profiles in order to understand each individual's human performance and personalize interventions for each athlete.
Read More
---
05/17/2023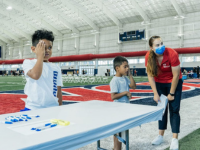 Reaching underserved youth athletes is an important goal of Banner Sports Medicine Scottsdale. That's why the Banner Health Foundation established the Game On: Youth Athlete Support Fund to provide preventative care to Arizona youth through three distinct assessments that have been proven to reduce injury and promote participation in sports.
Read More
---
03/31/2023
Arizona's oldest women's charitable organization, The Board of Visitors, has selected The Big Pink Bus as the beneficiary of its annual Care Card retail fundraising program for 2023 and 2024. A program of Banner MD Anderson Cancer Center, The Big Pink Bus is a mobile 3D mammography unit that will bring life-saving breast cancer screenings to women across the Valley, especially those in underserved and outlying communities.
Read More
---
03/31/2023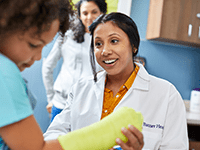 Occurring across all demographics, child abuse and neglect are significant issues nationally and in Arizona. Two children die each week in Arizona from neglect or abuse—a higher mortality rate than childhood cancer. Experts believe that every child death due to abuse or neglect is preventable and Banner Health is passionate about identifying and protecting vulnerable children in our communities.
Read More
---