Foundation News
Check here for announcements, news, and information from Banner Health Foundation.
11/01/2023
November is Alzheimer's Awareness Month, a fitting time to pay tribute to a leader and pioneer in Alzheimer's disease prevention and research. After 17 years of dedicated service as Director of the Banner Alzheimer's Institute, Pierre N. Tariot, MD, has stepped down from his full-time position but will continue working part-time on select projects.
Read More
---
11/01/2023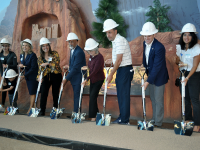 Diamond Children's Medical Center in Tucson officially broke ground on Oct. 27 on construction of the Play Zone, a 7,000 square-foot therapeutic play, healing, recreation, and learning space for hospitalized children located just off the main lobby.
Read More
---
11/01/2023
Doors opened on the new In-Patient Cardiac Rehabilitation Center at Banner – University Medical Center Phoenix in late October. This unique rehabilitation center offers an innovative approach to wellness and care, better preparing heart transplant and mechanical circulatory support candidates for a successful surgery while empowering them to improve their health during recovery.
Read More
---
11/01/2023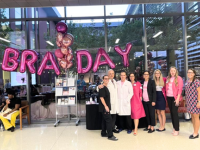 Banner MD Anderson Cancer Center hosted a free educational event to share information about post-mastectomy breast reconstruction options as part of National Breast Reconstruction Awareness (B.R.A) Day in October.
Read More
---
11/01/2023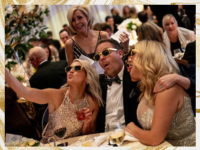 With dazzling décor and signature touches that this event has become known for, the Banner Health Foundation's 7th annual Pulse of the City Soirée, presented by CureIS, offered guests an opportunity to truly shine with the theme, "All That Glitters." Glamourous gold designs and guests' attire transformed the Omni Scottsdale Resort at Montelucia for the nearly 600 guests in attendance on Saturday, Oct. 14 into a glittering spectacle of elegance and celebration.
Read More
---