Foundation News
Check here for announcements, news, and information from Banner Health Foundation.
08/01/2023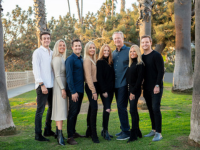 Because most lung cancer cases are diagnosed at later stages—when the cancer has already spread to other organs and treatment options are less likely to cure the disease—more Americans die of lung cancer than any other type of cancer.
Read More
---
08/01/2023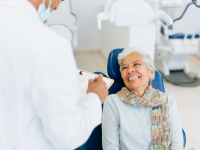 While dental health may not immediately be associated with a stay in the hospital, inadequate oral hygiene can lead to devastating disease and a significant loss of quality of life, particularly in the elderly, who represent the largest proportion of hospitalized patients. Bacteria from the oral cavity can travel to the lungs and cause older patients to contract hospital-acquired pneumonia, a serious and potentially fatal infection.
Read More
---
07/27/2023
Banner Health Foundation gratefully acknowledges Arizona Coyotes Foundation for supporting underserved youth athletes through the Game On: Youth Athlete Support Fund. Arizona Coyotes Foundation's support helps provide preventative care to Arizona youth through three distinct assessments that have been proven to reduce injury and promote participation in sports.
Read More
---
07/18/2023
Banner – University Medical Center Tucson's Burn Program hosted an open house and ribbon cutting ceremony in October 2022 to showcase its augmented inpatient and outpatient adult and pediatric burn services, made possible in part by charitable investments from donors. The Burn Program was bolstered in 2022 by a grant of $87,647 from the Catholic Foundation Diocese of Tucson.
Read More
---
07/18/2023
When Banner Children's music therapist Sarra Erb met 7-year-old Hazel* for the first time, she knew two things: Hazel was recently diagnosed with cancer and she was quite shy. "I sang one of her favorite songs from Frozen and played lots of wacky instruments," Sarra explains. "She did appear shy and withdrawn. But slowly, she sang along every so often in a soft and quiet voice." The following day, Hazel saw Sarra walking toward her room and started jumping up and down and waving her arms. "The nursing staff, Child Life, and doctors were stunned. They'd never seen Hazel so engaged, so happy, and full of energy."
Read More
---