Foundation News
Check here for announcements, news, and information from Banner Health Foundation.
07/13/2023
Banner Health Foundation gratefully acknowledges DPR Construction for supporting our youngest patients by arranging a fundraising event called, "King of the Playground". DPR Construction's support helps ensure a bright future for Arizona's children facing illness or injury.
Read More
---
07/07/2023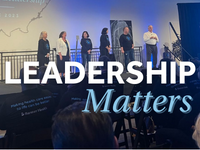 Every day, Banner Health team members work alongside colleagues with a calling and devotion to take care of each other and our patients. And in the hustle and bustle of completing our daily tasks, we do not always have the opportunity to know and understand what our colleagues do or have interests in outside of work. So, when team members were asked to share their talent by donating their art, they delivered.
Read More
---
07/06/2023
Banner Health has opened 10 immersive "Studio Elsewhere Recharge Rooms" for hospital employees, offering private spaces with sensory-driven experiences involving relaxing music and sounds, aromatherapy, and soothing visuals and lighting. Rooms are designed based on neuroscience research to help address trauma, anxiety, stress, and cognitive performance among health care professionals.
Read More
---
07/06/2023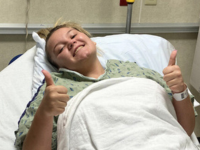 Chloe Hansher lost nearly 70 lbs., dropping from a size 16 to a size 4. The 16-year-old Litchfield Park resident said she's grateful for the bariatric procedure that has changed her life. Hansher, like other teens in Arizona, has struggled with obesity and the health and mental issues that can occur as a result.
Read More
---
06/07/2023
In Native American communities, music is an integral part of important ceremonies, celebrations, and traditions. Music is also a tool that can connect, soothe, motivate, distract, and bring joy to people living with Alzheimer's disease or a related dementia.
Read More
---