Foundation News
Check here for announcements, news, and information from Banner Health Foundation.
02/02/2023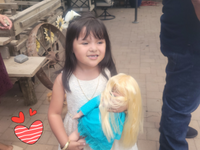 Meet 4-year-old Itzel Cardenas Romero, a heart warrior who was born with a congenital heart defect and has courageously undergone two open-heart surgeries, along with other medical procedures at Banner Children's at Desert. She's a happy girl who loves to play with her two older brothers and cousins, and enjoys dancing, being pulled in a wagon, and being pushed on her outside swing.
Read More
---
02/01/2023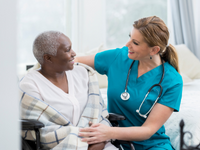 A grant to the Banner Health Foundation from the Maricopa County Department of Public Health is funding a new benefits enrollment initiative for low-income older adults called FLOURISH, with Banner Olive Branch Senior Center as its hub.
Read More
---
01/18/2023
Banner Health Foundation gratefully acknowledges Mom365 for supporting our youngest patients and their families with beautiful newborn photography at Banner Children's medical centers, capturing the beauty of a baby's birth.
Read More
---
01/04/2023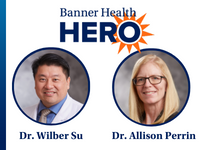 Expressing gratitude is healing, both for the giver and for the recipient. We invite you to share your gratitude in 2023 through our Banner Health Hero program. Your gift honors the health care heroes who made life better during your or a loved one's stay in one of our medical centers and supports patient programs and services. Each Banner Health Hero receives a lapel pin to wear proudly and a certificate commemorating the honor. The Banner Health Hero award is presented by the employee's supervisor during a shift or team meeting, bringing positive attention to your Hero among peers.
Read More
---
01/04/2023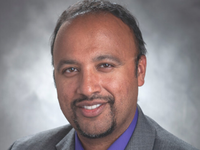 Joining Banner's team in May 2022 as Associate Vice President, Chief Diversity Officer, Dru Bhattacharya brings exceptional skills to this transformative role. An interdisciplinary scientist, scholar and health system leader, Dru's background also includes clinical epidemiology, health law, public health and diversity and inclusion. He will be responsible for the design, development, implementation, strategic direction and leadership for all Diversity, Equity and Inclusion (DE&I) programs and initiatives at Banner to enable an inclusive culture, attract diverse candidates and demonstrate a commitment to DE&I throughout the communities we serve.
Read More
---