Foundation News
Check here for announcements, news, and information from Banner Health Foundation.
06/01/2023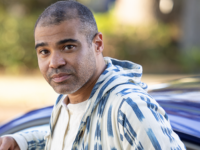 The American Cancer Society recently awarded a $20,000 transportation and $59,447 lodging grant to the Banner Health Foundation to alleviate the financial burden of transportation and lodging costs for patients being treated at Banner MD Anderson Cancer Center. The grant is one of 600 nationwide grants totaling over $10.8 million awarded by the American Cancer Society in 2022. Based on assistance provided through previous grant funding, these grants will provide more than 328,000 rides to treatment for nearly 25,000 people and over 9,000 nights of free lodging.
Read More
---
05/30/2023
Banner Health K9s Aries, Cain, Reddy, Rico, Vulcan, Reina, Hank, Bingo, Chase, Hannah, Lea, Tyr, Fenix, Nixon, Amper, Ricky, and Mars will receive bullet- and stab-protective vests, thanks to a charitable donation from nonprofit organization Vested Interest in K9s, Inc. All the vests are sponsored by the Survival Armor incentive program and will be embroidered with the sentiment "Gifted by Vested Interest in K9s & Survival Armor." Delivery is expected within eight to 10 week to Banner's medical centers in Arizona and Colorado.
Read More
---
05/18/2023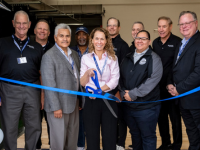 May 10 marked the grand opening of Banner Sports Medicine Scottsdale located at Riverwalk at Talking Stick on the Salt River Pima-Maricopa Indian Community east of Scottsdale. A first in Arizona, this is a comprehensive, one-stop destination for sports medicine services and specialists, with renowned sports medicine providers and leaders.
Read More
---
05/17/2023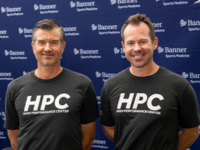 The High Performance Center is part of Banner Sports Medicine Scottsdale. Here, athletes from youth to professionals can access assessments that provide insight and personalized programming into muscle imbalance, quality of movement, strength, power, and metabolic efficiency. Assessment and monitoring tools available include 3D biomechanics analysis, sports science testing, using state of the art equipment, for developing comprehensive athlete profiles in order to understand each individual's human performance and personalize interventions for each athlete.
Read More
---
05/17/2023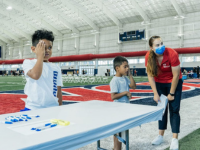 Reaching underserved youth athletes is an important goal of Banner Sports Medicine Scottsdale. That's why the Banner Health Foundation established the Game On: Youth Athlete Support Fund to provide preventative care to Arizona youth through three distinct assessments that have been proven to reduce injury and promote participation in sports.
Read More
---