Foundation News
Check here for announcements, news, and information from Banner Health Foundation.
01/04/2021
Expressing gratitude is healing, both for the giver and for the recipient. We invite you to share your gratitude in 2021 through our Banner Health Hero program.
Read More
---
12/09/2020
Walgreens has partnered with the Banner Health Foundation to collect donations of a variety of products in high demand by hospital workers on the frontlines of the COVID-19 pandemic.
Read More
---
12/01/2020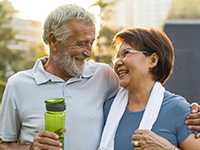 With a charitable give annuity, the concept is simple: You make a donation using cash, marketable securities or other assets, and we, in turn, pay you a fixed amount for life. And now, if you make your gift by December 31, the gift annuity rates will be an estimated 0.3 to 0.5 percent higher than they will be beginning January 1.
Read More
---
12/01/2020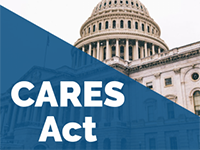 The CARES (Coronavirus Aid, Relief, and Economic Security) Act was signed into law in April and it allows taxpayers to take a larger deduction for charitable gifts than would normally be available.
Read More
---
11/23/2020
New research out of Banner Sun Health Research Institute (BSHRI) shows for the first time a simple skin test can accurately identify Parkinson's disease. This is a real breakthrough since there is currently no reliable test for the disease.
Read More
---